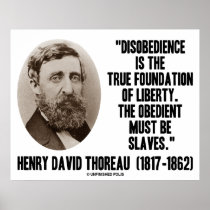 UPDATE: the question is in there, now.
"Simplify, simplify... what was the third one?"
That's a direct quote. Rusty's right: time to take this
down
a notch. In recent weeks, the Blogathon has gotten more complicated than the reasoning I give my cardiologist for continuing to eat pizza for breakfast*
*begins with J.P. Morgan's attempt in the 20s to capture the zinc market, ends with a series of clicks I claim to be the native language of Papua New Guinea.
And with nobody getting these right anymore, and my email losing Michael Offutt's WHAMMY! entries -- he entered that one I thought nobody entered, and so gets 2,000 points - I'm just going to dial it back down to 10.5.
So we'll just go back to answering questions in the comments, and I'm going to have just two rules:
1. You post your answer, and get the points I assign for that day.
2. I may add other rules, so read carefully. I'm still
me
, remember.
So here's question:
Who played Jabba The Hutt in the meeting with Han in the Falcon's hangar bay... in the original scene?
Today's rules:
1. The question is worth 2,500 points.
2. Mention Andrew Leon's class' book on your blog, get 1,000 points (leave me a link.)
3. Commenter number 3, you get to
steal
1,000 points from any other person who leaves a comment today... but you can't also be commenter two.
Well, that idea of simplifying lasted
about as long as it took me to type this post.
By the way: Here are two questions
nobody
got right:
The first working title
for
Star Wars
was "
The Adventures of Luke Starkiller as Taken from the 'Journal of the Whills': Saga I -
Star Wars."
It had that title because originally George Lucas was going to have the story told from the perspective of a
Whill
, a sort of omniscient being who had various powers. Eventually, the concept of
Whills
was dropped and that idea became The Force.
And if you picture David Schwimmer smiling and folding his arms while some music plays and a rainbow spells
The More You Know
, we'll all be happy.
And here are the standings for the Big Four still in the running:
Andrew Leon:
36,630. (Andrew's the author of the great YA book,
The House On The Corner.
Click here to go to his blog.
)
P.T. Dilloway:
31,121. Author Patrick Dilloway
blogs
here
, and wrote the excellent book
Where You Belong

, available here
.)
Rusty Webb
: 4,022, Blogger at
The Blutonian Death Egg
, author of the great novella
A Dead God's Wrath
.
Michael Offutt,
2,302 1/2, author of the great sci-fi book
Slipstream, which you can read about on Goodreads
)