October is (WAS) Book Month!
Monday will see some new Bests here, but for now, let's take a last look at the books and book-related Bests...

The Best Book That Never Existed (But Should)
The Best Secondary Character In A Book.
The Best Book I Want To Re-Read Over And Over Again!
The Best Book To Teach Kids That Monsters, and Books, Are Nothing To Be Afraid Of.
The Best Book To Read If You Were A Kid Who Pretended To Be A Superhero.
The Best Song That Is About Writing, or Being In, A Book.
The Best Book That I Think of When I Think of
The Words "The Best Book."

The Best Author I Have Exactly 39 Reasons For Liking
The Best Book That Really Was Scary.
Click here to see all the other topics I've ever discussed!
Team Dad: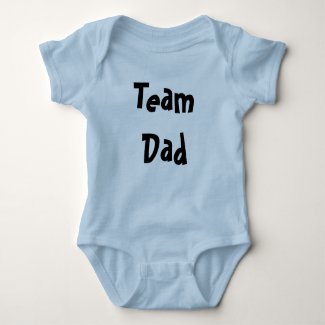 Team Dad
by

brianefp

Get this
custom shirt
at
Zazzle
Thinking The Lions is Life, only funnier. Ever try to find your way around Illinois using a high-school play as a reference? Ever wonder what "squid chili" has to do with romance? Ever think

maybe those velociraptors weren't real after all?

No? Well, I did, and you can read about it here.