Two things combined this week to get me thinking about today's nomination. First, I learned that there
really was an "Eleanor Rigby
," who may not have picked up the rice in the church where a wedding was, but who did do some cleaning, as a scullery maid.
The proof that Eleanor Rigby actually existed also proved the existence, yet again, of the "X Market," a term I coined to describe a
market in which cornflakes have significant value
and, apparently, in which people will likely pay as much as $1.5 million to own a piece of paper on which is written "E. Rigby," and which was owned by Paul McCartney.
Why? I don't know. I don't know why there is a market, at all, for this receipt:
I suppose I glad that there is a market for it and that some idiot with too much money is going to pay $1.5 million for it and that the $1.5 million will go for charity, but it still befuddles and depresses me a little that we live in a world in which it can be claimed that there is an economic crisis on the same news shows that say someone will pay $1.5 million for Paul McCartney's pocket lint (or a world where
nearly $10 million people have so far paid more than $90 million dollars to watch
Beverly Hills Chihuahua.
If we are really in a crisis, as opposed to a downturn, wouldn't the $92,378,127 that has or will be spent on
Beverly Hills Chihuahua
and Eleanor Rigby receipts this fall alone have been spent on something better/else?)
When I get a little depressed like that -- depressed because someone will pay $1.5 million for a receipt and depressed because I don't have the receipt that they'll pay it for, I have a surefire cure, and that's to think about the three people I'd like to have lunch with. (
That's also a surefire cure for "work
.") My answer to "Three People I'd Like To Have Lunch With" is always the same, and it's also the same as "Three People I Look Up To." I keep those lists the same because when in the future I am interviewed by Mario Lopez, or by someone on "60 Minutes" -- either is equally likely-- and they ask me one of those questions (either, there, is equally likely) I don't want to screw up and give the wrong list. That'd be like getting up to accept my Academy Award or Pulitzer Prize (again: equally likely) and reading not a list of people to thank but instead a list of chores I was going to do three weeks ago.
So my list of "Three People I'd Like To Have Lunch With/Look Up To" is this:
Jesus, my Dad,
and
William Shatner.
Which, when I talked about it yesterday, immediately posed all sorts of problems once I began considering the implications of actually
having
that lunch. The main complication? Sweetie. Suppose I come home from work and she says "
How was work?"
And I reply: "
Pretty good. I had lunch with Jesus and my Dad and William Shatner. I had the liver sausage sandwich with fried onions.
"
Wouldn't Sweetie be likely to say:
"Why didn't you invite me? Don't you think I'd like to have lunch with Jesus and your dad and William Shatner, too?
"
So I'd probably just have to not tell her, because if it's lunch with only three people and I invite her, then I've got to kick someone out, making it awkward. "
Sorry, Dad, but Sweetie wanted to be included, and, well, you did not
die for our sins OR star in "The Wrath of Khan, so, would you mind...
" But it's
also
awkward, I imagine, to have lunch with Jesus all the while secretly planning to lie to your wife about it. I bet it would put a damper on the conversation.
Then I decided, as is apparent:
Why not combine the two topics, and also mention some Beatles' songs, by deciding who is
The Best Title Character From A Beatles Song To Have Lunch With?
And that's how I got where I am today. Blog-istically speaking, of course. I got to
this point
in
this blog
by combining those two topics. I got to where I am in life in all other respects through luck.
The Beatles got to where they are, or were, I think, by writing a
ton
of songs with actual characters in the titles of them. I've eliminated many of the "You" and "I" and "She" and "He," doing so in an unscientifically accurate way based on whether or not I wanted to discuss those songs at all. Here, then, is a list of all the title characters in Beatles' songs:
Anna
Mr. Kite
Carol
Clarabella
Prudence
Dr. Robert
Miss Lizzy
Eleanor Rigby
My Monkey
Her Majesty
Jude
Sister Kate (who can shimmy)
Julia
Lady Madonna
Little Queenie
Long Tall Sally
Lovely Rita
Lucy
Martha My Dear
Maxwell
Mean Mr. Mustard
Michelle
Octopus
Polythene Pam
Rocky Raccoon
Sexy Sadie
Sgt. Pepper
She (who came in through the bathroom window)
Sun King
Taxman
John
Yoko
Bungalow Bill
The Fool (on the hill)
The Walrus
That is, by my count,
a lot
of songs with title characters in them. And I'm going to go ahead and say The Beatles wrote more songs with characters' names right in the title than
any other rock band or solo artist in h
istory.
No, I haven't researched that, but I did say it and it's on the Internet, and accordingly, by all the rules that keep Wikipedia going, my statement is
true.
From that list, I have selected the top four contenders for a lunch with me, narrowing them down through the again-unscientific-but-still-accurate method of
People I Would Want To Have Lunch With.
After all, I'm doing the nominating/lunching. It's not The Best Title Character From A Beatles Song
For You
To Have Lunch With. It's
For Me.
I know that's not in the title, but it's implied.
Some were just out as candidates right away. Anna, Carol, Clarabella, Lucy, Julia, Marthy My Dear, Prudence, and Michelle I deemed
too boring.
Yoko's out, for obvious reasons -- not because she broke them up, but because she's
weird
. Taxman? No thanks.
I had to cut out Miss Lizzy, Sister Kate (who can shimmy) and Long Tall Sally and Lovely Rita and Polythene Pam, Sexy Sadie and She (who came in through the bathroom window) because Sweetie would not approve of me having lunch with "Sexy" anybody, let alone "Polythene" people or the kinds of people who come in through the bathroom window protected by a silver spoon. Silver spoon or not, it's pretty clear she's an exotic dancer and that spells trouble for a marriage, lunch with an exotic dancer. And, it seems to me that if you listen closely to "Lovely Rita," Rita is pretty trampy, too.
Nearly made it/sitting on the sofa with a sister or two?
I mean, it'd be nice to go to lunch and have Lovely Rita get the bill and pay it, but I don't need trouble.
That still leaves a pretty long list, so we'll get rid of guys who would probably be more like the boring uncle I have that makes a lot of money but isn't that fun to talk to than they are like the fun uncle who doesn't make much money but who is prone to in the middle of conversation begin talking about the novelty hit "
Kookie, Kookie, Lend Me Your Comb
" and thus is
very
fun to talk to. This rule now cuts out Mr. Kite, Dr. Robert, Sgt. Pepper, and Mean Mr. Mustard.
No serial killers. Sorry, Maxwell. No kids. Sorry, Jude. No British symbols of death. Sorry, Walrus.
Lady Madonna, I was torn by. I mean, it
could
be "the Madonna," in which case the lunch would probably be both Sweetie-approved
and
very interesting. But "the Madonna" -- the
biblical
Madonna, not the overtrained apocalyptic-looking singer currently on tour -- didn't have all those kids and didn't worry about paying rent. The Beatles' Lady Madonna appears to be a British version of the little old lady who lived in a shoe. She's out.
I had to cross off both My Monkey (who had nothing to hide)
and
the Octopus. I mean, let's be realistic, shall we? Who's eating lunch with a Monkey or an Octopus? Nobody.
You know what doesn't get featured a lot in movies anymore, and they're the poorer for it? Movies no longer have scenes in which some guy dives into the water from a ship holding a knife in his teeth, a knife he plans to use to fight a giant octopus that is terrorizing the ship.
I don't know much about the Sun King or Little Queenie. The Fool would probably be a lot like having lunch with Robin Williams. And, let's face it: John was a little pretentious. Plus, wasn't he actually The Walrus? All out.
That leaves:
Eleanor Rigby
Her Majesty
Rocky Raccoon
Bungalow Bill
So how would lunch with each of them be?

Eleanor Rigby:

What We'd Probably Eat:
Eleanor is poor; she'd probably order a lot of food, or want to go to a buffet, to really load up. No salads, but nothing really fun, either. Probably a lot of pasta.

What We'd Probably Talk About:
If she's the whiny kind of lonely person, it's a lunch full of
why can't I meet the right guy? I've got my face right in the jar by the door in case he shows up
. But if not, then she's probably the quiet kind of lonely person, and I'm going to have to make small talk and fill in the gaps and not notice that she's putting the bread in her purse to take home for later. That's going to be awkward, too, because most of my conversation revolves around making Homer Simpson references and she's not likely to get those.

How Fun Would It Be, On A Scale of 1 (Ringo) to 4 (Paul):
1. Ringo.

Her Majesty:

What We'd Probably Eat:
Her majesty may be a 'pretty nice girl' but she's clearly popular, the kind of girl you'd have to have a bellyfull of wine to approach. That means a salad she'll pick at, and the trendy drink of the day -- an Apricotini.
What We'd Talk About:
Since
she doesn't have a lot to say
, it's all on me again. If she's pretty nice, she'd pretend to listen while I talk about sports.
How Fun Would It Be, On A Scale of 1 (Ringo) to 4 (Paul):
Only a 2. (
John.
) She's quiet, she's popular, it'd be awkward because I don't want Sweetie to get jealous, plus Paul really loves her a lot and will be mad at
me
for having lunch with her.

Rocky Raccoon:

What We'd Probably Eat:
Raccoons are omnivores, but Rocky's more of a drinker, I think. We'd probably have a couple of beers and maybe some burgers. Rocky would use his little human-like hands to wash his food before eating it, I bet.
What We'd Talk About:
Here's the downside: Mostly Lil/Nancy. Rocky has sort of a one-track mind. It'd be all
I can't believe she ran off with Dan
and
I'm gonna get a gun and check into that saloon
and I'd spend most of my time saying
there's other fish in the sea
and things like that.
How Fun Would It Be, On A Scale of 1 (Ringo) to 4 (Paul):
3. (George.) The cute human-like hands, plus hearing Rocky's elaborate revenge fantasies, would be appealing, but then I'd have to worry about being an accomplice or witness, and, too, that stuff gets old after a while.

Bungalow Bill:
What We'd Probably Eat:
Steaks. Definitely steaks. But also some vegetables and a glass of 2% milk. Any guy who brings his mom on safari is going to be conscious of eating a well-rounded meal. We'd skip dessert and have a brandy. Yeah, it's lunch, but he's a Safari hunter!
What We'd Talk About:
What
wouldn't
we talk about! The things he's killed. His adventures with Captain Marvel. Whether it embarrasses him when his mother handles the moral questions for him. The time would
fly
by.
How Fun Would It Be, On A Scale of 1 (Ringo) to 4 (Paul):
4. (Paul.) Plus, if I played my cards right, I could probably meet Captain Marvel.
So
Bungalow Bill
wins, hands down, and is
The Best Title Character From A Beatles Song To Have Lunch With
.
Click here to see all the other topics I've ever discussed!
Date Quiz: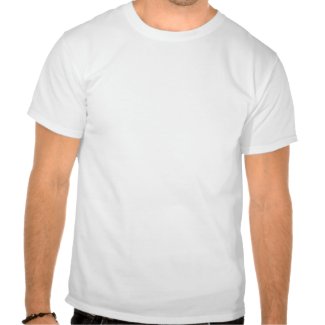 Date Quiz
by

brianefp

Get this
custom shirt
at
Zazzle