.... handwritten by Fitzgerald in 1931 (the first one) and 1937 (the second one), while he wrote "Tender Is The Night" and cared for his dying wife, Zelda. The poems were written to a friend's daughter -- and the daughter would die of polio at 19.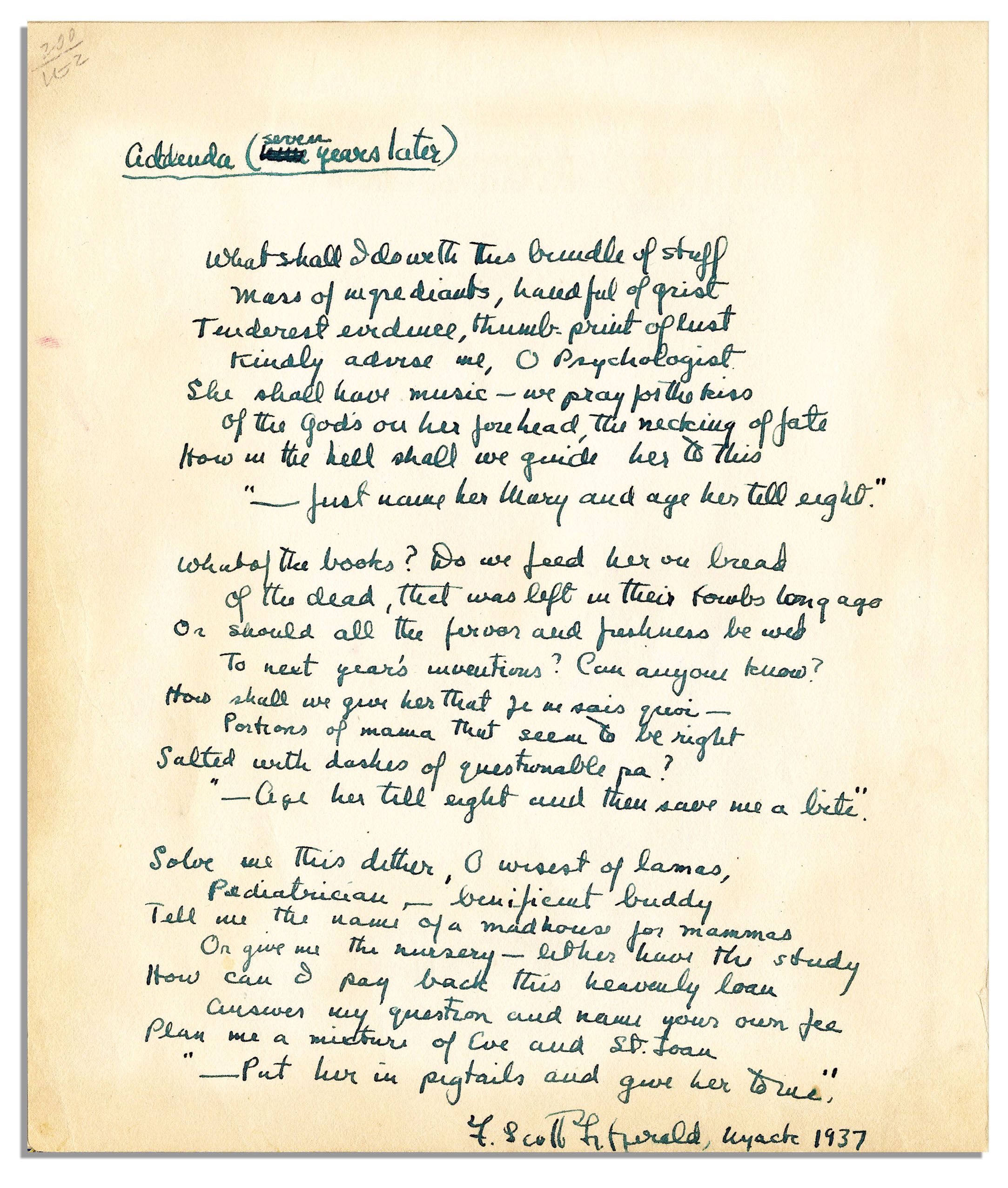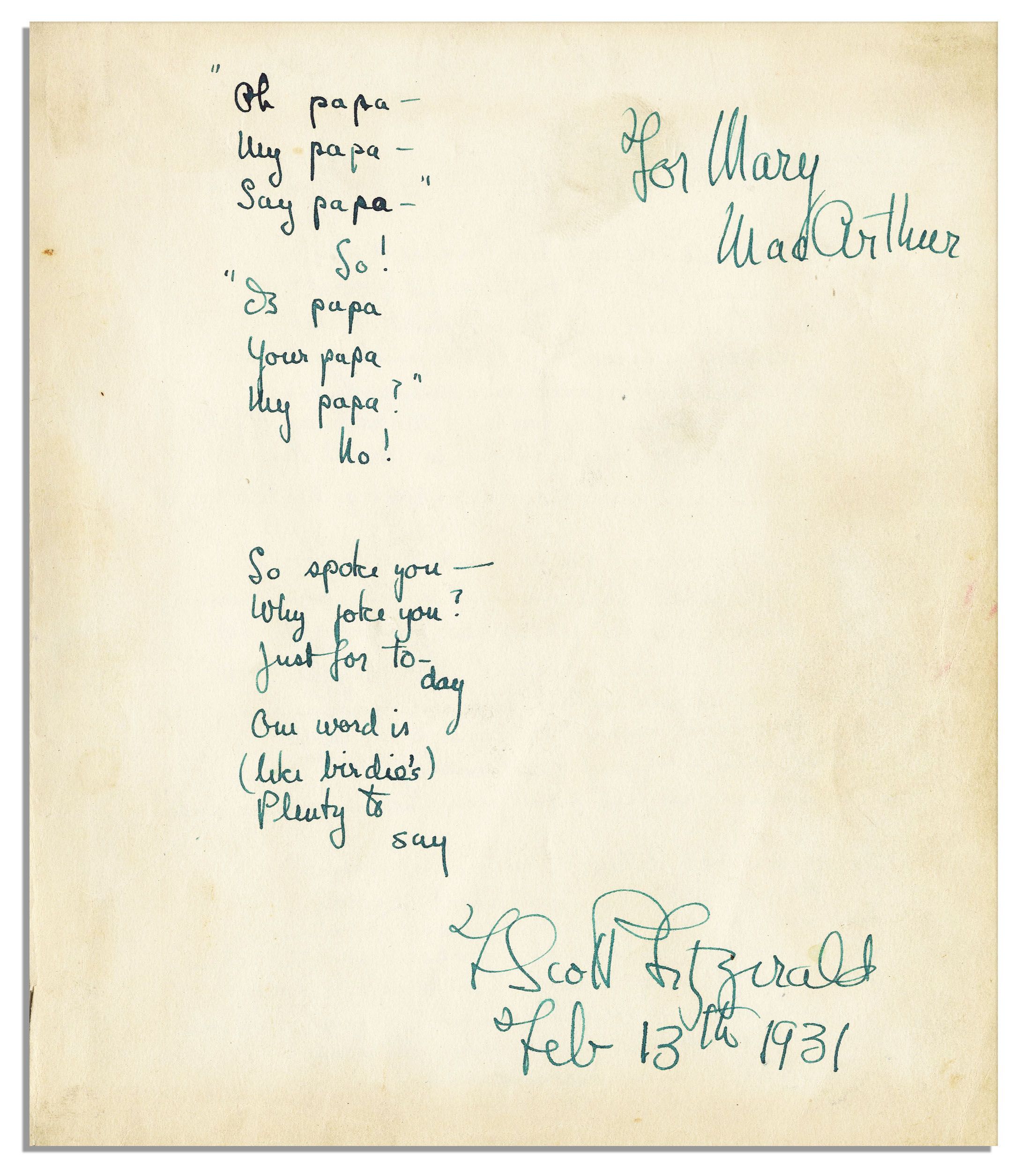 Also, your hot actress and actor, from The Great Gatsby:
Hot actor: Leonardo DiCaprio
Hot actress: Carey Mulligan.